All Programs
List of all programs offered. Click on the program name below to learn more about the specific program including an overview and requirements.
C386
Horticulture (HORT)
LTC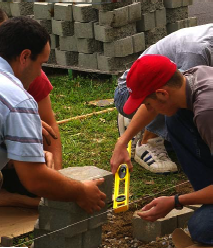 Program Overview:
The Horticulture certificate program is designed to prepare individuals for employment within the horticulture field generally and within the various specializations of horticulture specifically. These jobs and specialties include ornamental horticulture, greenhouse operations and management, landscaping operations and management, nursery operations and management, and turf, parks, and grounds management. This program will also prepare individuals for jobs as supervisors and workers in horticulture. Additionally, it will provide training for those interested in horticulture from a continuing education perspective or small business ownership.
PRINT with Descriptions
|
PRINT
Gainful Employment Consumer Disclosure Information
Fall Semester
---
Prefix/Num
Title
Info
CR
SU2017
FA2017
Spring Semester
---
Prefix/Num
Title
Info
CR
SU2017
FA2017
We recommend that you contact an advisor before enrolling in any program to ensure all requirements are met including total hours associated with transfer courses.
This is a General Education or Elective course to be selected and therefore has no schedule link.