Our mission... Deliver exceptional education and services to improve the lives of our students and to strengthen our communities.
Degree, Certificate and Transfer Programs at LTC
D186
Office Management (OMGT)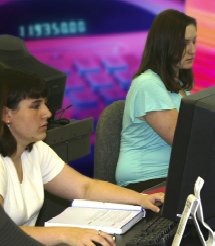 The Office Management program is designed to enable the student to acquire highly skilled management capabilities in a diverse and progressive work environment. Curriculum includes business law, personnel management, technology, and accounting. Graduates in the program may have employment opportunities in many fields such as business, banking, education, public relations, law, government, industry and accounting. All successful graduates are trained to organize, manage, and distribute information in today's fast paced business world. Students will be placed in keyboarding classes according to previous experience, training, and ability. Placement into BOC 1202 requires consent of instructor.
PRINT with Descriptions
|
PRINT