Our mission... Deliver exceptional education and services to improve the lives of our students and to strengthen our communities.
Degree, Certificate and Transfer Programs
D350
Nursing (NUR)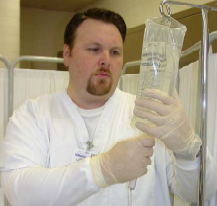 NOTE: Each of the four IECC colleges offers the Nursing Program, which is part of the Olney Central College program. Please visit the OCC D350 Nursing program information for details which pertain to each colleges nursing program.
OCC Nursing Site
PRINT with Descriptions
|
PRINT
Gainful Employment Consumer Disclosure Information
Website for Program


---

Notice: Undefined variable: record1 in C:\inetpub\wwwroot\prgm\prgm_search_webnew.php on line 316

Fatal error: Call to a member function getField() on a non-object in C:\inetpub\wwwroot\prgm\prgm_search_webnew.php on line 316