District Wide Degree, Certificates and Transfer
List of all programs and transfer recommendations offered. Click on the program name below to learn more about the specific program including an overview and requirements.
D387
Horticulture (HORT)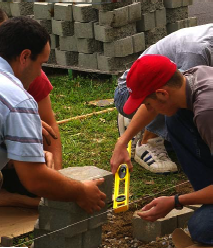 The Horticulture degree program is designed to prepare individuals for employment within the horticulture field generally and within the various specializations of horticulture specifically. These jobs and specialties include ornamental horticulture, greenhouse operations and management, landscaping operations and management, nursery operations and management, and turf, parks, and grounds management. This program will also prepare individuals for jobs as supervisors and workers in horticulture. Additionally, it will provide training for those interested in horticulture from a continuing education perspective or small business ownership. ¹General Education Hours (18) Recommended Electives BMG 1204 Small Business Mgmt and Operations* 2 HRT 1206 Woody Plant Maintenance 3 HRT 1207 Perennial, Biennial & Annual Plant ID 3 HRT 2209 Landscape Irrigation Design & Installation 3 *It is highly recommended that students take BMG 1204 if they intend to become owners/operators of greenhouse, landscape, or other horticultural small businesses.
PRINT with Descriptions
|
PRINT