District Wide Degree, Certificates and Transfer
List of all programs and transfer recommendations offered. Click on the program name below to learn more about the specific program including an overview and requirements.
D350
Nursing (NUR)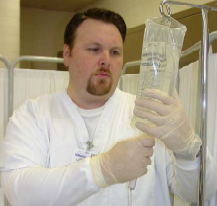 The Associate Degree Nursing program prepares individuals to write the NCLEX-RN for licensure as a registered nurse. Registered nurses provide care to people of all ages and in a variety of health care settings such as hospitals, long term care facilities, physician's offices, home care agencies and community settings. Persons interested in applying to the Nursing Program may contact the program advisor at one of the four colleges in the IECC District. This information may also be accessed at www.iecc.edu/nursing. All prospective students are required to attend an advisement meeting to complete the application process. Contact a program advisor to schedule an advisement meeting.
PRINT with Descriptions
|
PRINT