District Wide Degree, Certificates and Transfer
List of all programs and transfer recommendations offered. Click on the program name below to learn more about the specific program including an overview and requirements.
D255
Radio/Television Broadcasting (RADIO)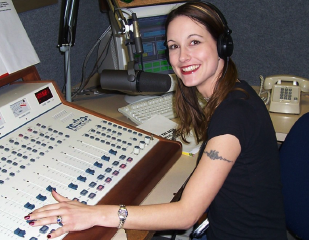 Graduates of this program should qualify for employment opportunities in commercial and public broadcasting or other areas of mass communications. Typical entry-level job titles include editor, announcer, newscaster, account executive, sportscaster, producer, writer, traffic manager, public affairs director, and many others. Students completing the program should be able to demonstrate the following: knowledge of broadcast station operations, understanding of FCC rules and regulations, ability to operate all types of professional broadcasting equipment and software, and ability to demonstrate fundamental on-air and production skills.
Students enrolled in BRD 1210, 1211, 2210, 2211 (Applied) must also be enrolled in a 3-hour broadcasting class during that semester.
PRINT with Descriptions
|
PRINT