District Wide Degree, Certificates and Transfer
List of all programs and transfer recommendations offered. Click on the program name below to learn more about the specific program including an overview and requirements.
D190
Medical Office Assistant (SMED)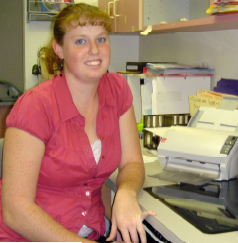 The Medical Office Assistant degree program is designed to prepare medical office assistants, medical transcriptionists, medical receptionists, and other related personnel to meet the needs of area and national medical offices. In this area, jobs are available in hospitals, clinics, doctors' offices, insurance companies, health foundations, local industries, and Illinois state and U.S. governmental agencies. The demand for well-trained medical office assistants is increasing due to the expansion of medical services, medical agencies, and the increase of required medical records maintenance. Beginning Keyboarding is a pre-program requirement and cannot be used as an elective. The student will be placed in keyboarding courses according to previous experience, training, and ability. Beginning and intermediate courses may be waived; the advanced course is required. Elective classes must be taken in lieu of waived courses. This degree is available online.
PRINT with Descriptions
|
PRINT