District Wide Degree, Certificates and Transfer
List of all programs and transfer recommendations offered. Click on the program name below to learn more about the specific program including an overview and requirements.
D140
Accounting (ACT)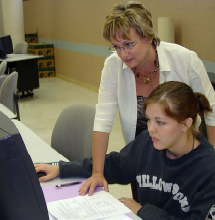 The Accounting program is designed to prepare accountants and related personnel to meet the needs of area and national businesses. Local businesses, industries, and governmental units require accountants, and jobs are available in those fields. With more accounting records being required, the job market appears bright.
PRINT with Descriptions
|
PRINT